Home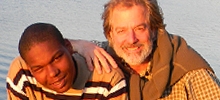 Our Mission
UrbanTrekkers' mission is to be an outdoor, hands-on, up-close learning and mentoring program, where the world is our classroom. We travel to places beyond students' everyday lives, to sites where learning comes alive and students have room to grow. 
What We're Doing...
UrbanTrekkers' expeditions and boat-building adventures are designed to educate and empower youth. Learn more about our current travels and builds and what's to come!
UrbanTrekkers and Urban BoatWorks couldn't operate without our supporters and volunteers. Consider joining us in the boat shop, sponsoring a Trekker, or helping to fulfill our wish list!
Read Our UrbanTREKKERS Blog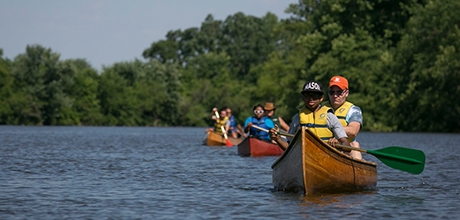 Jul 12, 2018
'Within this city … there is this beautiful river.' South Jersey canoe program aims to expand horizons and change lives http://www.philly.com/philly/news/new_jersey/within-this-city-there-is-t... Updated: JULY 8, 2018 — 5:00 AM EDT MAGGIE LOESCH / STAFF PHOTOGRAPHER  Philadelphia's skyline is visible over trees from the Cooper River in Camden, NJ, on the afternoon of Friday, June 29, 2018....